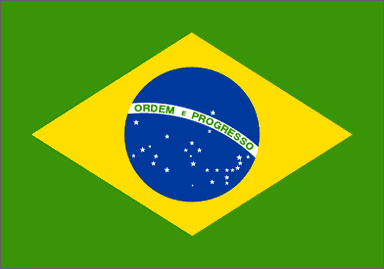 Sister Kat's first email was so much fun to read. I don't know how she had so much time, or maybe she just types a lot faster the the typical missionary. It seemed like she wrote a 500 word essay. I am sure that my mom loved that, she filled us in on what the first few days of her mission have been like. I will pull some excerpts from that her email said and include them in to this post. If you'd like the full email please let me know and I'll pass it along.
Sister Kat's first MTC companion is Sister Hill, who is from Idaho Falls, Idaho. "She is GREAT." Her Branch President in MTC is President Woffinden from South Orange County, who knows some good family friends of ours, the Vidmars, who we grew up with. We got our dog Scout from the Vidmars so we like to think that we are more family, than friends. The MTC president is, President Woodward, who has meet Fred Siaosi, and Al Bertha, another family and friend from Carlsbad. Sister Kat said,
"
Its so funny that even 5000 miles from home, we all get here and start playing the

"Do you know so-and-so Game."

It really is just a small world after all."

As for her MTC teachers, "
Luckily I love our teachers. They are super funny and they make jokes all day long. Well, sometimes they dont really mean to be funny, but their accent just makes everything better." Kat has never had a problem finding things funny so she probably sits in class all day smerking, trying to hold in the laughter. Many people smile when the feel the spirit, so hopefully her teachers just think that she is just very "in tune".



The Tounge Twisters Story-

Told by Sister Kat

We also really like learning portuguese tongue twisters. K, so the milk here isn't fortified with vitamin D like it is at home, so one of the people giving us an orientation to the MTC told us that we should take some time every day to make sure we sit outside in the sunshine (in my head I'm thinking, okidokie, no problem there) because apparently the sun is a source of vitamin D? Anyways, so we have this spot where I like to bask in the sunlight and drill vocab words, everyday after lunch. So this one day some Brazilian sister missionaries were out there too, and they started teaching us Portuguese tongue twisters. There are some really hard ones, but there's this one girl who can do all of them. She's one of the Brazilians rooming with Sister Hill and I, and when she does the tongue twisters her face gets super serious and she gets going with her arms and the rhythm. She looks like a little 5'0'' rapper when she does it.
Pizza Night!
A little Katherine manorism when she eats pizza is to dabb off the pools of grease from her pizza, I don't think she needed to do that with this story.
"
There are so many funny/random things that happen everyday, that its hard to know where to begin to tell you funny stories. Thursday is pizza night here, and apparently they like to get pretty creative with their toppings. We ate chocolate banana pizza, and it was SO GOOD. I dont know why or how, but it was delicious even though it doesnt make sense. And its not chocolate banana like a smoothie, but they used some sort of chcolate spread instead of tomato sauce, and then sliced bananas as a topping. So picture that, plus cheese...? I dont know, it was good... go figure." I am personally looking forward to hearing what kind of Pizza Sister Kat will get to try this next week.



Music


During the Sister 's hall meeting on Thursday nights they pick a song to sing, Sister Kat said they go with the Hokey Pokey. Apparently the Brizilians love this song. Sister Kat has also been ask to be the
unofficial piano accompanist for the MTC choir. One of Katherine's favorite things to do it play the piano! When she was in high school while studying and craming for AP test, she'd take little study breaks with Juliette to play the piano, I am sure that she wishes she could still do that, but from what she says I think she's got her priorities right this time. "
Too bad we're always in class and I can never practice, but they want me to arrange a medley of songs. And they want me to learn the Brazilian national anthem. Look it up on youtube, its super rápido and really fun to play. I got the sheet music, but it will take me a while to get it down where its accurate and fast enough to be acceptable to the Brazilians."
Lets pray for Sister Kat that she will find some time to practice this one, it sounds tough!
I looked on youtube and this was the best version of their national anthem I could find. http://www.youtube.com/watch?v=qK6EZmmSqvw

We love her and she is doing fantastic, please keep her in your prayers. And of course she would appreciate letters and pictures.